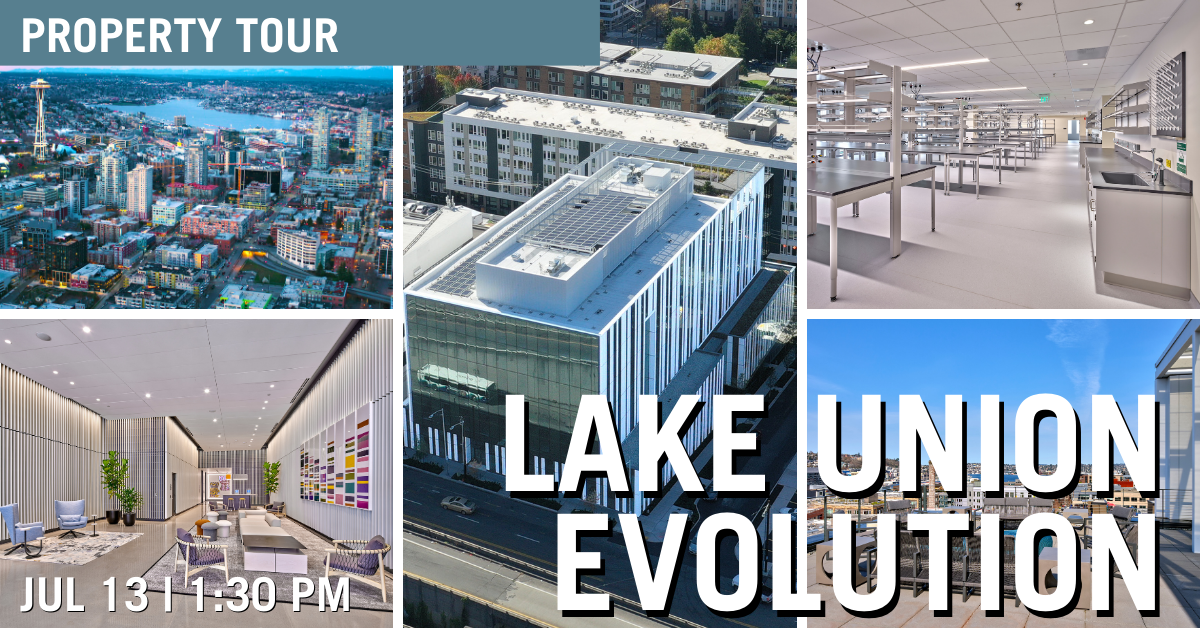 From boatyards and bridges, to industrial infill, and then finally a hub for tech and biomed companies, Seattle's Lake Union submarket has evolved to meet the demands of Seattle-based businesses and the world at large. NAIOP WA's premier summer property tour will feature this historied neighborhood and the noteworthy projects that dot its shore. Don't miss this exciting tour of an area that continues to transform and transcend. 
To sponsor the Property Tour, contact [email protected].
Event Details:
Online registration for this event is now closed. Onsite registrations will be available.  
Tour Stops:
Cascadian is a 211,000-sq. ft. Class-A life science building in the Eastlake Corridor of Seattle's South Lake Union Life Science market.
Cascadian is positioned in the heart of Seattle's life science cluster— and surrounded by industry drivers, including Seattle Children's Research Institute, Fred Hutchinson Cancer Research Center, University of Washington, and Seattle Cancer Care Alliance.
The newly constructed, nine-story tower was delivered to market in May of 2023, in one of the fastest growing regions in the US. Seattle has become one of the country's leading biotech markets, and is highly attractive to talent, tenants, and major funding for the life science sector. 
Fred Hutchinson - Thomas Building

1150 Eastlake
Newly developed, 1150 Eastlake boasts a 12-story 300,000 square feet, mission-critical lab, and office space in an inspirational setting along the shore of Lake Union. Thoughtfully designed for the life science community, eleven50 celebrates the scientific discoveries and superior collaborations that have been born in Seattle and reflect Alexandria's unwavering commitment to the health, wellness, and safety of your people so they can fully focus on their work. Bright, natural light floods each of its approximately ±30,000 SF floor plates. From the rooftop's spacious deck, take in views of Lake Union's seaplanes and sailboats, and the wider iconic Seattle skyline. A thoughtful and comprehensive amenity package, anchored by the best in class 200-person event center on the ground plane and intimate event space on the 11th floor is intentionally designed to exceed tenant expectations and encourage in person collaboration.
Located at the heart of the Eastlake Life Science Campus by Alexandria, directly adjacent to the Fred Hutch Cancer Center, it's the life science community's connection to life science innovation in the Puget Sound.
Lake Union Piers is named in tribute to its prominent, publicly-accessible piers on the lake and Seattle's storied maritime history. This unique waterfront property is comprised of 60,000 square feet across four buildings, with 40,000 square feet dedicated to new food, drink, and shopping concepts. Modern terraced seating, shoreline plantings, and outdoor patios make the most of sweeping views, leisurely strolling, and lakefront relaxation.
The project includes expanded visitor moorage and improved connections from arrival points to the water's edge for easier access by land and boat. Complemented by modern lighting, thoughtfully placed trees, and abundant native landscaping to evoke a park‑like setting, Lake Union Piers renovates and revitalizes this historic property to create South Lake Union's entertainment destination along the water.
More information about the tour stops coming soon.
PLATINUM SPONSOR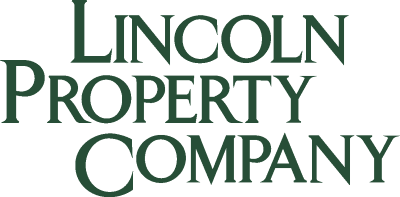 GOLD SPONSORS
SILVER SPONSOR
BRONZE SPONSOR