January Breakfast 2017: Runstad Fellows on Auckland, NZ
Wednesday, January 18, 2017
,
7:00 AM
-
9:00 AM PST
Category: Breakfast Meetings
---
January Breakfast 2017: Lessons from Auckland with the Runstad Fellows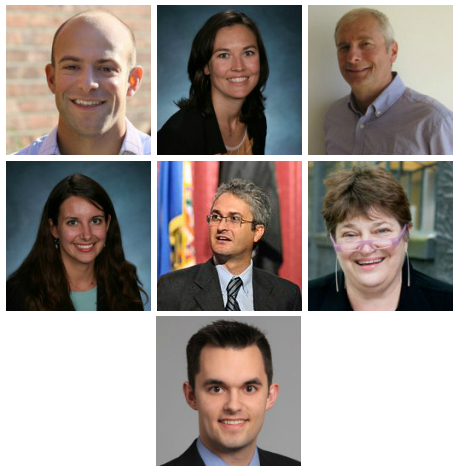 Engage with the 2015 and 2016 Runstad Fellows in an exploration of public/private partnerships and shared spaces as seen through their travels to Auckland, New Zealand. Auckland has a compelling story to tell and valuable lessons to share with Seattle as we grapple with issues of growth, livability, equity and sustainability. Auckland has realized an impressive level of success in cultivating a shared vision for its future and dissolving the barriers between disciplines and jurisdictions to make its vision a reality. Auckland offers discrete, comprehensive strategies for growing a city – from vision, governance, financing and implementation.

Don't miss an insightful case study into how Seattle could face its explosive growth, a housing crisis and transportation issues.
Presenters:
Joe David
Rick Mohler
Barbara Swift
Giovanni Migliaccio
Genevieve Hale-Case
Ben Broesamle
Amy Hartman
Event details:
Wednesday, January 18, 7:00 - 9:00 a.m.
Hyatt Olive 8, 1635 8th Ave, Seattle, WA 98101
$50 Members | $70 Non-Members
Breakfast Meetings Season Passes available: $500 Members, $700 Non-Members

Breakfast Meeting Season Pass Details
Cost: $500 Members, $700 Non-Members
Meetings run January – December 2017 (11 meetings total; no meeting in August)
Transferable. One attendee per season pass, per event; cannot make up "missed" meetings.
Purchase season passes by using the online registration form for this breakfast meeting.
*Last updated: Jan. 6, 2017, 11:00 a.m. Note: Members have live access to our online member directory; log in, then select "member directory and search."
Thank you to our January Breakfast Meeting Sponsor:

To sponsor this event, contact Brooke Griffith, [email protected].
---
Contact: Brooke Griffith: [email protected]