DEI Summer Intern Program: Life of the Deal Part 1 [Diversity, Equity, & Inclusion]
Wednesday, July 12, 2023
,
12:00 PM
-
1:30 PM PST
Category: In-Person Events
---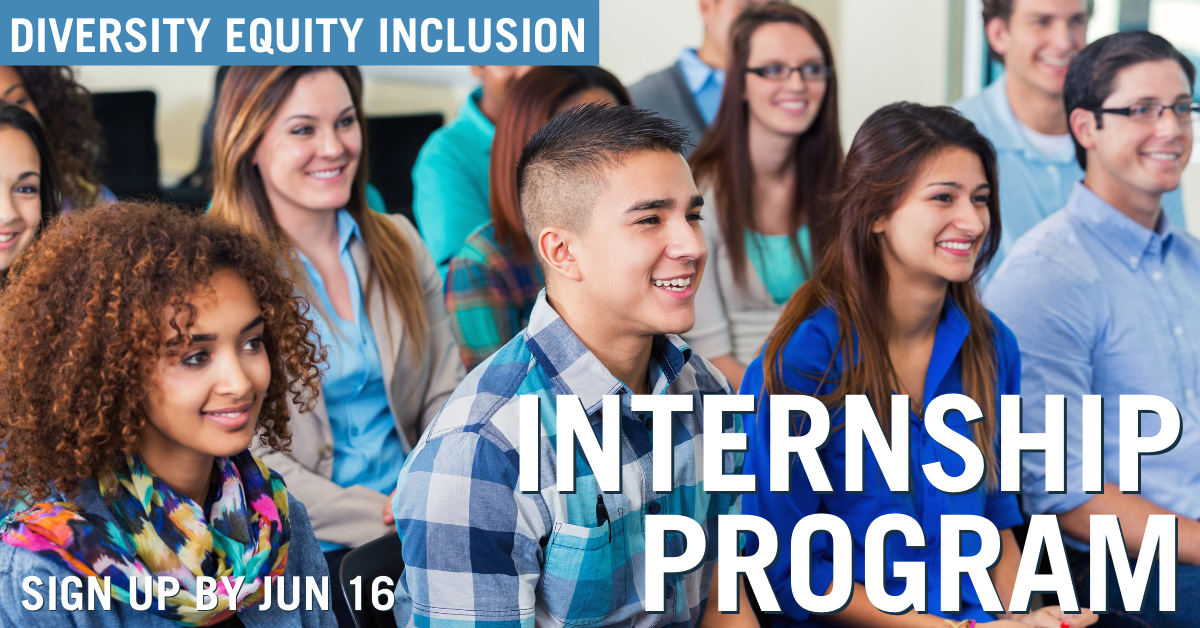 The NAIOPWA Diversity, Equity, & Inclusion College Internship Program is a resource for current college students, NAIOP student members, and students who have been placed in a summer internship with NAIOP-member CRE companies. This program is a platform for interns of diverse ethnicities, genders, abilities, and sexual orientations to interact more closely with NAIOP, connect with peers, and experience the breadth of the CRE industry. By providing an additional support resource for NAIOP member companies, we aim to enhance the interns' summer experiences and bring them together with other college students from diverse backgrounds. The more we can enhance the intern experience, the more likely students are to seek full-time employment in the industry.
During the program, participating students will meet with DEI Committee members to discuss their career goals, learn about job opportunities in CRE, hear from CRE professionals, and develop deeper connections with industry professionals and their peers. 

Program Details:
Intern Sign Up Deadline: Friday, June 16
The program free and open to current college students, all NAIOP student members, and NAIOP member-company interns.
Schedule:
Interns must commit to attending the all events of the program, unless pardoned otherwise. Intern lunches cover topics ranging from commercial real estate operations, law & land use, recruiting & job search, and industry networking. All events are currently scheduled to take place in person in downtown Seattle or Bellevue. Lunch will be provided. Location details TBA. 
Wednesday Lunches, 12-1:30 p.m.* (unless noted otherwise):
June 28: Kick-Off Event and Property Tour

Hosted by Vulcan Real Estate and Venture General Contracting

12-1 p.m. |  Lunch at SLU Discovery Center

1-2 p.m. | Property Tour of 222 Dexter, A Venture Project

July 12: Lunch & Learn - Life of the Deal Series Part 1

Hosted by NBBJ & HAL Real Estate

Speakers include: Mark Washington (CBRE), Jonathan Manheim (HAL Real Estate), Deji Odesanya (Lake Union Partners), and Leslie Berkseth (Stokes Lawrence)

July 19: Lunch & Learn - Life of the Deal Series Part 2

Hosted by GLY (Bellevue Office)

Speakers include: Lucy Baraquio (Arcadis), Eric Dixon (Coughlin Porter Lundeen), Tess Wakasugi-Don (GLY), and Helio Monterio (Venture General Contracting)

July 26: Lunch & Learn - DEI Panel

Hosted by Urban Renaissance Group

Speakers include Mercedes Gamor (Prime Electric), Jerimiah Captain (XFactor), Jason Jones (Hensel Phelps), and Meru Belbayeva (Urban Renaissance Group)

August 2: Lunch & Learn - Recruiting & Job Search

August 9: Closing Event

Host 

Quarterra at Ovation Towers
*Program dates and meeting topics are subject to change.
Registration for the 2023 Summer Program is now closed. If you'd like to be added to the waitlist, please email [email protected].
PLATINUM SPONSOR

GOLD SPONSORS

           
SILVER SPONSORS
BRONZE SPONSORS 
Your logo could appear here! Click here for sponsorship information. Contact us at [email protected] with questions.
---
Contact: [email protected]