June Breakfast 2017: It's All About the Experience
Wednesday, June 21, 2017
,
7:00 AM
-
9:00 AM PDT
Category: Breakfast Meetings
---
June Breakfast 2017: It's All About the Experience

Demographic changes, technological innovation, a focus on experiences over things, and a community and sharing culture are having a profound impact on design and placemaking across many types of projects.
At our June breakfast, please join us as three leading architecture firms discuss current design trends in residential, retail, and office that focus on enabling community and enhancing user experiences.
Panelists:
Ryan Mullenix, AIA, Partner, NBBJ – Office

Michael Lee, AIA, Vice President, CallisonRTKL – Retail

Brian Runberg, AIA, Principal, Runberg Architecture Group - Residential
Moderator: Clair Enlow
Event details:
Four Seasons Seattle, 99 Union St, Seattle, WA 98101
$50 Members | $70 Non-Members
Pre-Registration for this event has now closed. Onsite registration will be available on a first come first serve basis.
About our speakers
Ryan Mullenix is a partner at NBBJ and a co-lead of the firm's corporate practice. In his role, Ryan is a strong advocate for data-driven design, a process that uses custom algorithms to link geometry with data to augment both human and building performance. Ryan has led the design of numerous award-winning projects nationally and internationally. His work and expertise have been featured in the Wall Street Journal, Fast Company, San Jose Mercury News, Recode, Newsweek, Quartz, Bloomberg News, BBC, CNBC and National Public Radio.

Over the last 25 years, Michael Lee has established a wide range of design expertise in retail, urban master planning and mixed-use projects across North America, China and the Middle East. His expertise is in creative placemaking and designing successful commercial environments. With a passion for design, Michael excels in establishing a strong design concept from the start, providing direction and instilling a sense of place that connects with the user. He blends function, economics and aesthetics, maximizing a project's components to reach its full potential.

Since founding Runberg Architecture Group in 1998, Brian Runberg has led the design of more than 12,000 housing units and over $3 billion in construction. His advocacy for appropriate housing for all and passion for historic preservation are evident in the studio's body of work. Above all, Brian is known for his ability to navigate the complexities of urban development projects and for building relationships that unite on all levels-social, economic and environmental.
Clair Enlow covers environmental issues, urban design, architectural policy and professional culture as a columnist for the Seattle Daily Journal of Commerce. As a freelance reporter, her byline has appeared in Metropolis, ARCADE, Pacific, Architectural Record and Landscape Architecture Magazine, among others.
Thank you to our June Meeting Sponsors: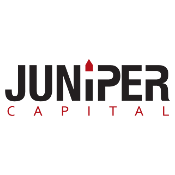 Thank you to our Breakfast Meetings Annual Sponsor:


To sponsor this event, contact Brooke Griffith, [email protected].
---
Contact: Kirsten Rinker, [email protected]